Featuring Premium Balloons, Flags, Banners and Signs! All with ongoing service by one of our expertly trained technicians. All techs are fully licensed and insured!
automotive & Commercial SHOWROOM DISPLAYS
Turn heads and catch eyes with our constantly moving and colorful outdoor balloon displays.  We've got you covered with our Light Pole Kits,  Ground Kits , and Vehicle Window Kits!
Keep customers engaged by transforming your indoor atmosphere.  We can help you rep your favorite sports team, support a worthy cause, promote your dealership colors, or decorate for any holiday or season! We use Everbrite Balloons that always stay shiny and will remain in perfect condition regardless of temperature or air flow.
All of our flags are printed double-sided, and we can place them on light poles or in the ground.  Custom designs are standard and printed for your business or event!  Our flags are also made of banner like material that won't fade or shred! Complementary replacements for damaged or stolen flags included!

We can get you setup with your brand's colors, your favorite sports teams, a seasonal display, or a custom theme tailored to your liking!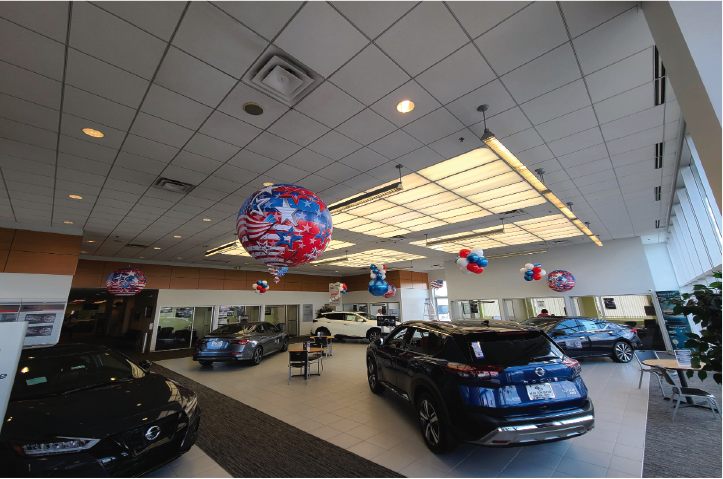 Our expert techs will install and meticulously maintain your displays ALL YEAR LONG! We guarantee you'll stand out amongst the crowd and your customers will love your ever-festive atmosphere!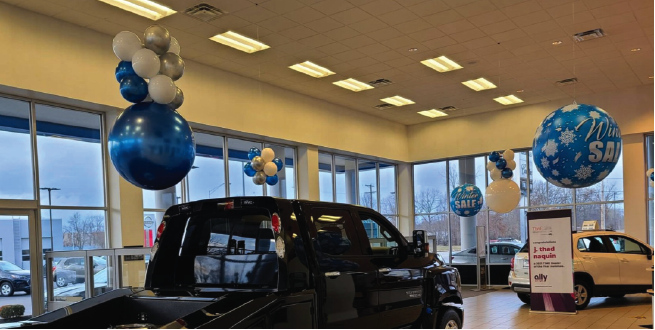 trusted industry brands we service
Services Available in the following states: AL, FL, GA, IN, KY, MI, NC, SC, OH, TN, WV